Thank you to Amy from
Adventures in Teaching
for her award! I am honored to receive this award and am happy to pass it on.
Here are the rules:
1. Copy and paste this award on your blog.
2. Thank the giver and link back to them.
3. Reveal 5 other bloggers and let them know by commenting on their blog.
So I am sharing this award with the following 5 blogs: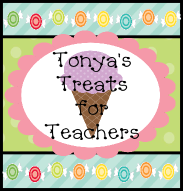 CONGRATULATIONS!!!
XOXO,